Flightsim.to
Flightsim.to è la tua fonte numero 1 per Mods, livree e add-on di Flight Simulator 2020. Gratuito, facile e semplice. Se stai creando o cercando dei componenti aggiuntivi, sei arrivato nel posto giusto.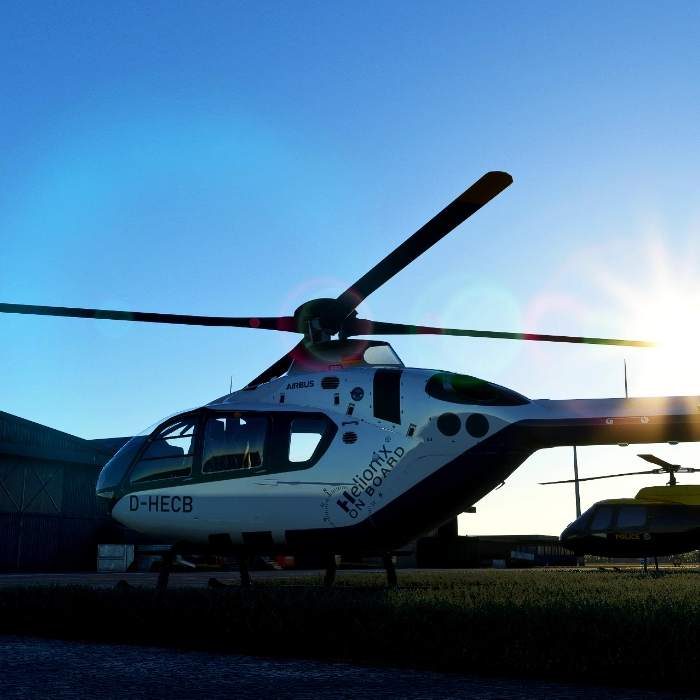 Add-Ons
Microsoft Flight Simulator can be improved and expanded in an incredible number of ways. To be precise, in more than 14 thousand ways. All of these add-ons are available completely free of charge. You can download them without paying a dime. But ... creators are happy about every donation for their great work!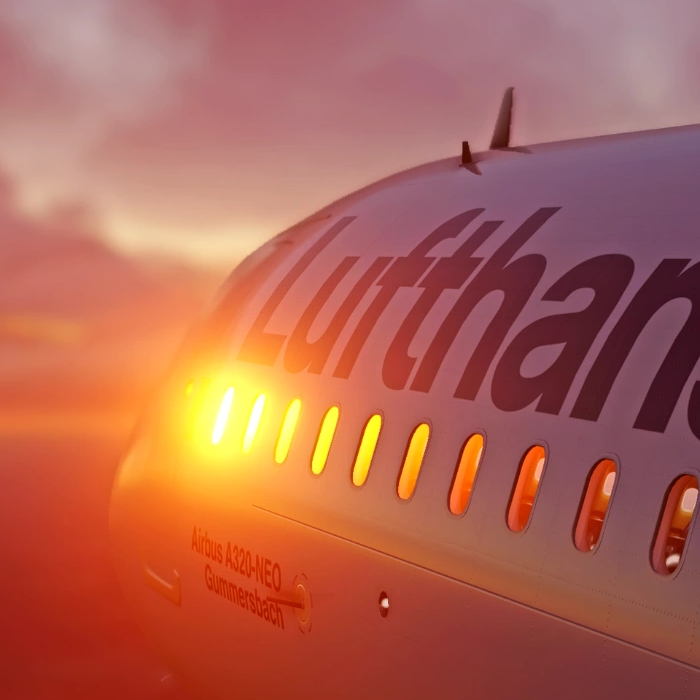 10 milioni+ di download
Every day, users from all over the world download over two thousand add-ons on average to improve their gaming experience in Microsoft Flight Simulator. Incredible, isn't it? We served more than 10 million downloads over the time, and there is much more to come! That's an massive amount of bandwidth. We do not know paid subscriptions, and we do not throttle downloads - more time for you to enjoy your game!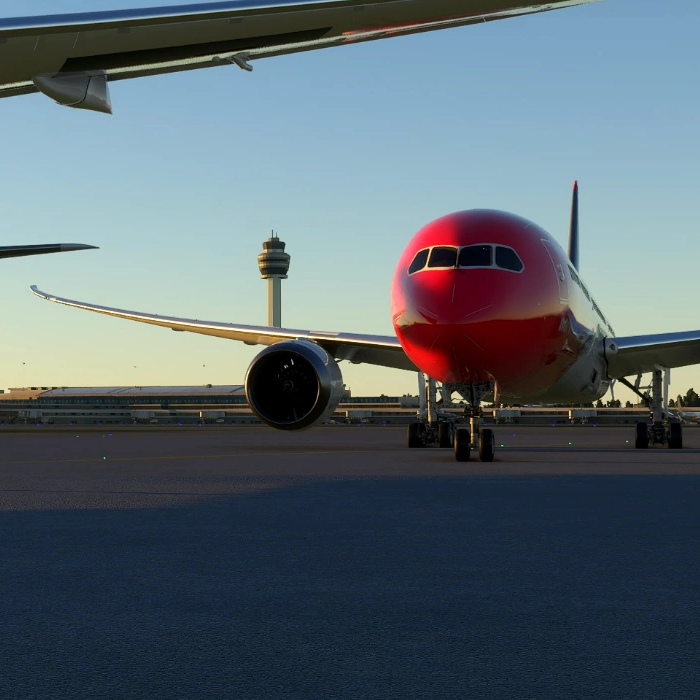 Trust more than 150.000 Members
Our community is growing from day to day. Become a member today to get more benefits and stay up to date. It's completely free to sign up. It gives you numerous advantages, such as notifications as soon as one of your favorite add-ons has been updated. You can rate other mods and even comment on them too!


About us
Add-Ons per tutti!
Puoi estendere Flight Simulator in un numero incredibile di modi. Vogliamo permettere ai creatori di presentare i loro lavori alla comunità, ottenere un feedback e continuare a migliorare. Allo stesso tempo vogliamo offrire a tutti gli appassionati di Flight Simulation la possibilità di ottenere questi lavori in modo semplice e in un unico posto.
La squadra dietro
Chi c'è dietro Flightsim.to? Solo alcune persone - eccoci qui.
Se hai bisogno di contattarci, per favore crea un biglietto.


Exquisite
Lead administration / UTC+2
Exquisite takes care of all administrative tasks. Server costs, bills, partnerships, bureaucracy and, above all, the further development of Flightsim.to. Feel free to contact him with your suggestions!
R1NS3
Administration / UTc+2
R1NS3 is your contact for pretty much everything on Flightsim.to - be it suggestions for improvement, feedback or a complaint. He takes care of the community and all your inquiries.
tomihbk
community mod / UTC+2
tomihbk is our man for questions around the partnership with Project Mega Pack. He also makes sure that the site stays clean and free of spam or unwanted content. He is also available to answer any questions you may have.
Inaxair
Community mod / UTC-4
While everyone else is probably asleep, this guy is awake. Our night shift, so to speak. Takes care of approving files and checking for spam and suspicious content, but also approves and checks your wallpapers.
influous
Community mod / UTC+2
influous makes sure that the site stays clean and free of spam or unwanted content.

KapteinWestad
Community mod / UTC+2
KapteinWestad makes sure that the site stays clean and free of spam or unwanted content.


INTUIZIONI SUL TRAFFICO
Versioni totali dei file
27,433
Informazioni su
Siamo solo una piattaforma.
Flightsim.to è dove migliaia di creatori si sono riuniti per creare cose fantastiche. Grazie mille per questo! Senza di te questa piattaforma non esisterebbe - è così semplice. E questo significa qualcosa non solo per noi, ma per molti fan della simulazione di volo in tutto il mondo. Grazie per il tuo contributo!
More than 150 Sponsors
Più di 150 persone stanno sponsorizzando Flightsim.to per aiutare a coprire i costi del nostro server. Ecco una selezione casuale dei nostri donatori.
i am New to MFS 2020 and love the work
This place makes MSFS a whole lotta fun.
the download speeds are ridiculously good, blowing all the legacy sites out of the water, and more people should be donating tbh
great to have this site!
Your work is optimal, thank you
Wonderful service you provide. Thank you.?
Cheers guys great work
cierciformidable, bien construit, agreable à utiliser et tres complet.
A small token of appreciation for what you guys are doing. Hope you never loose the passion and continue improving!
Great site! Where would we be for scenery and other FREE addons without it ?
Thanks for this fantastic community resource.
Awesome website. Keep up the good work!
Very  good job..Thank you very much.Regards From Greece
Just want to say thanks and please keep creating
bravo pour votre travail et merci
Site appearance, structure etc - excellent.
nicely organized and though out site. Makes browsing and downloading a pleasure. Especially like that it remembers my downloads!
Keep up the great work !! .
THX for your your excellent work there.
This homepage is very interesting and want to spend coffee :)??
Dear Sirs, thank you very much for this great work. I enjoy it every day. With best wishes from the Wild West Forest Germany Willow fsx
Great Service! Tx very much.
Great for us siommers. Thank you (3)
An invaluable site - you are doing more to popularise MSFS than Microsoft itself!
Best Flightsim Add-On website ever! Great design and layout-Thanks for everything!
flightsim.to is the best site when it comes to Add-ons. Very attractively designed, very well organized, with super fast downloads. Thanks a lot for your great work!
What would MSFS be without you? Thx for this service...
Awesome site. Thanks.
From Japan Very easy and easy to use Thank you
Thanks for this great platform!
Cool and useful portal page, go ahead
Best FS site ever
Your site is what the community is all about.