Informazioni su
Flightsim.to
Flightsim.to è la fonte numero 1 al mondo per Microsoft Flight Simulator 2020 Mods, Liveries e Add-Ons. Gratuito, facile e semplice. Se stai creando o cercando degli add-on, sei arrivato nel posto giusto.
Trusted by over 400,000+ Members and industry-leading companies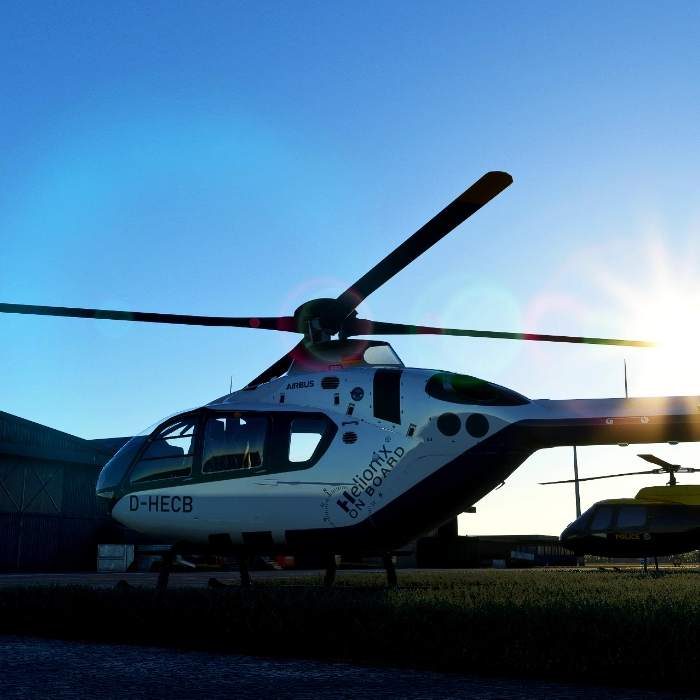 39,729 Add-Ons
Microsoft Flight Simulator può essere migliorato e ampliato in un numero incredibile di modi. Per essere precisi, in più di 14 mila modi. Tutti questi add-on sono disponibili in modo completamente gratuito. Potete scaricarli senza pagare un centesimo. Ma... i creatori sono felici di ogni donazione per il loro grande lavoro!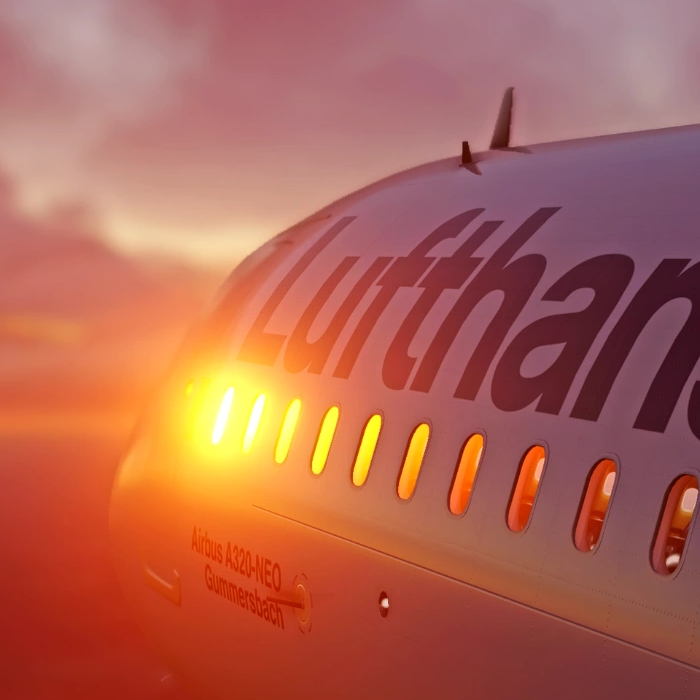 25 milioni+ di download
Ogni giorno, gli utenti di tutto il mondo scaricano in media più di duemila add-on per migliorare la loro esperienza di gioco in Microsoft Flight Simulator. Incredibile, vero? Abbiamo servito più di 10 milioni di download nel tempo, e c'è molto di più da fare! È una quantità enorme di banda. Non conosciamo abbonamenti a pagamento, e non strozziamo i download - più tempo per voi per godervi il vostro gioco!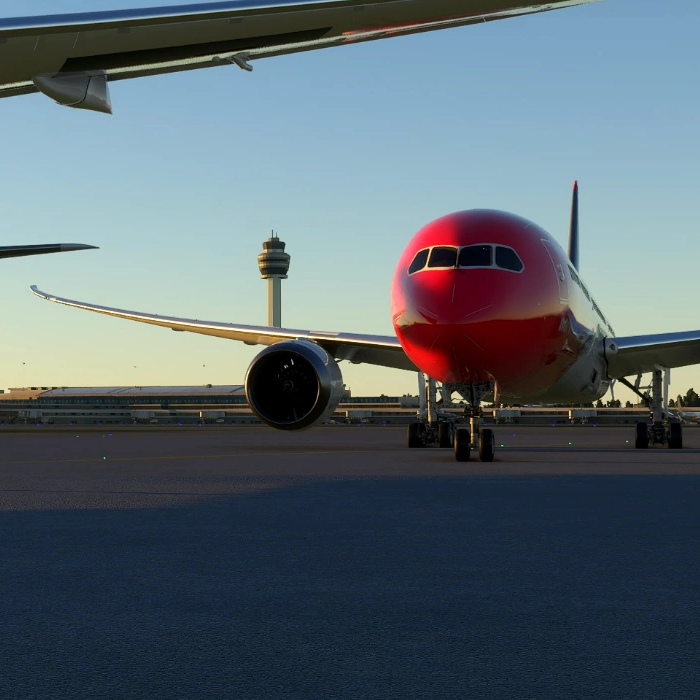 Fidati di più di 300.000 membri
La nostra comunità cresce di giorno in giorno. Diventa un membro oggi per ottenere più vantaggi e rimanere aggiornato. L'iscrizione è completamente gratuita. Ti dà numerosi vantaggi, come le notifiche non appena uno dei tuoi add-on preferiti viene aggiornato. Puoi valutare gli altri mod e anche commentarli!


About us
Add-Ons per tutti!
Puoi estendere Flight Simulator in un numero incredibile di modi. Vogliamo permettere ai creatori di presentare i loro lavori alla comunità, ottenere un feedback e continuare a migliorare. Allo stesso tempo vogliamo offrire a tutti gli appassionati di Flight Simulation la possibilità di ottenere questi lavori in modo semplice e in un unico posto.
Affidato da milioni di piloti in tutto il mondo
Flightsim.to è una risorsa leader a livello mondiale per gli addon e i mod di Microsoft Flight Simulator.
Total Members

450,000

Total Downloads

33 Million

Total Uploads

33,000
Daily Pageviews

500,000

Monthly Pageviews

14 Million

Visits per Year

33 Million
Meet our team
Chi c'è dietro Flightsim.to? Solo alcune persone - eccoci qui.
Se hai bisogno di contattarci, per favore crea un biglietto.
INTUIZIONI SUL TRAFFICO
Versioni totali dei file
70,655
We have more to offer
Features
We serve our users with simple but effective features to make your experience with us hassle-free.
Mappa degli scenari
Utilizza la nostra Scenery Map per navigare in tutto il mondo alla ricerca di add-on, mod e miglioramenti dello scenario. È gratuita e regolarmente aggiornata.
Scopri
Usa la nostra pagina Discover per sfogliare migliaia di componenti aggiuntivi. Basta inserire una parola chiave, selezionare alcune categorie o tag e riordinare l'ordinamento a tuo piacimento. Trovare i componenti aggiuntivi non è mai stato così facile grazie a questa ricerca intuitiva.
User Voice
Ogni creatore ha bisogno e vuole un feedback. Crea un account, dai una valutazione e fai sapere ai creatori cosa ti piace dei loro componenti aggiuntivi e cosa meno. I commenti sono una parte essenziale della nostra comunità. Più di 20 mila sono già stati scritti.
20K+ Wallpapers
La nostra comunità ha caricato così tante immagini e screenshot incredibili di Microsoft Flight Simulator che abbiamo dovuto fornire un sito esterno per far fronte alla ressa. Sulla nostra pagina Wallpapers troverai migliaia di sfondi Ultra HD - gratis e da scaricare con un solo clic.
No Throttling
Altri siti web strozzano la tua velocità di download a meno di 1 MB/s o addirittura a pochi KB/s e ti costringono ad abbonamenti premium a pagamento per liberare tutta la potenza. Noi di Flightsim.to non sappiamo nulla del genere: Tu scarichi da noi in base al Fair Use, senza strozzature o limitazioni dove non necessario
Richieste
Se ti manca qualche dipinto di aereo o scenario per il gioco, puoi usare la nostra pagina delle richieste per farne una richiesta non vincolante. I nostri creatori hanno già elaborato e soddisfatto più di duemila richieste - completamente gratis! La pazienza paga.
Informazioni su
Siamo solo una piattaforma.
Flightsim.to è dove migliaia di creatori si sono riuniti per creare cose fantastiche. Grazie mille per questo! Senza di te questa piattaforma non esisterebbe - è così semplice. E questo significa qualcosa non solo per noi, ma per molti fan della simulazione di volo in tutto il mondo. Grazie per il tuo contributo!
Più di 150 sponsor
Più di 150 persone stanno sponsorizzando Flightsim.to per aiutare a coprire i costi del nostro server. Ecco una selezione casuale dei nostri donatori.
i am New to MFS 2020 and love the work
This place makes MSFS a whole lotta fun.
the download speeds are ridiculously good, blowing all the legacy sites out of the water, and more people should be donating tbh
You all do a great job, I am glad that you are here, I appreciate your work very much
great to have this site!
Your work is optimal, thank you
Wonderful service you provide. Thank you.?
Cheers guys great work
cierciformidable, bien construit, agreable à utiliser et tres complet.
A small token of appreciation for what you guys are doing. Hope you never loose the passion and continue improving!
Great site! Where would we be for scenery and other FREE addons without it ?
Thanks for this fantastic community resource.
Awesome website. Keep up the good work!
Very  good job..Thank you very much.Regards From Greece
Just want to say thanks and please keep creating
bravo pour votre travail et merci
Site appearance, structure etc - excellent.
nicely organized and though out site. Makes browsing and downloading a pleasure. Especially like that it remembers my downloads!
Keep up the great work !! .
I buy you some coffees. I do this with much joy and gratitude. Because without you MSFS 2020 would be only half so great. What you are doing here, is simply outstanding. Thank you!
THX for your your excellent work there.
This homepage is very interesting and want to spend coffee :)??
Dear Sirs, thank you very much for this great work. I enjoy it every day. With best wishes from the Wild West Forest Germany Willow fsx
Great Service! Tx very much.
Great for us siommers. Thank you (3)
An invaluable site - you are doing more to popularise MSFS than Microsoft itself!
Best Flightsim Add-On website ever! Great design and layout-Thanks for everything!
flightsim.to is the best site when it comes to Add-ons. Very attractively designed, very well organized, with super fast downloads. Thanks a lot for your great work!
What would MSFS be without you? Thx for this service...
Awesome site. Thanks.
From Japan Very easy and easy to use Thank you
Thanks for this great platform!
Cool and useful portal page, go ahead