USA Airport Bundle
Bundle

per Microsoft Flight Simulator — da FL2
🥳 Save
11%

with this bundle

Buying the products individually would cost you 11% more.
Non disponibile
Purtroppo abbiamo un problema tecnico con l'elaborazione dei pagamenti in questo momento. I nostri tecnici stanno già lavorando duramente alla soluzione e probabilmente sarete in grado di acquistare nuovamente i prodotti in pochi minuti. La vostra comprensione e pazienza sono molto apprezzate!
Non disponibile
Le vendite di questo prodotto sono attualmente ferme. Questo può avere varie ragioni. Chiediamo gentilmente la vostra pazienza.
Download istantaneo disponibile In magazzino
...

Punti di ricompensa
Punti di ricompensa
La nostra filosofia è quella di ricompensare i clienti fedeli e di ritorno e ringraziarli per la fiducia che hanno riposto in noi. Ecco perché abbiamo introdotto i Reward Points.
---
0
Saldo corrente
...
Saldo dopo questo acquisto
---
Per ogni 1,- $/€/£ che spendi riceverai Reward Points che possono essere riscattati nel nostro Loyalty Shop. Il nostro Negozio Fedeltà comprende diversi sconti o altri vantaggi che puoi sbloccare con i tuoi Reward Points per risparmiare sui futuri acquisti.
| PER OGNI 1,- | OTTENETE |
| --- | --- |
| US$ | 10 |
| € | 10 |
| £ | 12 |
| CAD | 7 |
| AUD | 7 |
Come posso riscattare i miei punti?
Visitate il nostro Negozio Fedeltà e riscattate i vostri Punti Premio in buoni sconto, che invieremo al vostro indirizzo e-mail entro 48 ore.
Southwest Florida International Airport (IATA: RSW, ICAO: KRSW, FAA LID: RSW) is a major county-owned airport in the South Fort Myers area of unincorporated Lee County, Florida, United States. The airport serves the Southwest Florida region, includin...
---
Disponibile dal
April 15, 2022
Versione corrente
2 from July 04, 2022
Scarica la dimensione
2.85 GB
Fresno Yosemite International Airport (IATA: FAT, ICAO: KFAT, FAA LID: FAT) is a joint military/public airport in Fresno, California, United States. It is the primary commercial airport for the San Joaquin Valley and three national parks: Yosemite, S...
---
Disponibile dal
June 28, 2022
Versione corrente
1.0 from July 04, 2022
Scarica la dimensione
2.01 GB
Descrizione
This Bundle is released in response to the major update of MSFS in the US. Let's experience it together!
---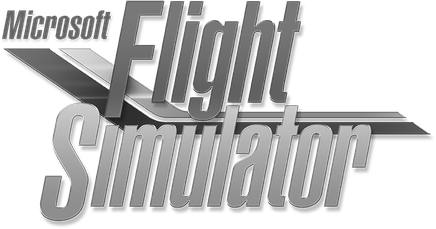 Compatibilità
This product is working on PC and will not work on Xbox or other devices.
Flightsim.to is rated excellent
Customers put their trust in us. We are grateful for that, because customer satisfaction is our top priority.
---
Segnala Commento
Stai per segnalare un commento per violazione delle nostre linee guida della Comunità.
Wow! Pronto a condividere.
Ricordati di condividere il tuo file con i tuoi amici e le persone su internet. Questo è l'unico modo per assicurarsi che il maggior numero di persone possibile incontri il tuo componente aggiuntivo!
A proposito, puoi anche condividere un link dedicato al tuo file qui sotto!
Close
Cambiare la lingua
La tua attuale impostazione della lingua è Italiano. Stai per cambiare la tua lingua predefinita.